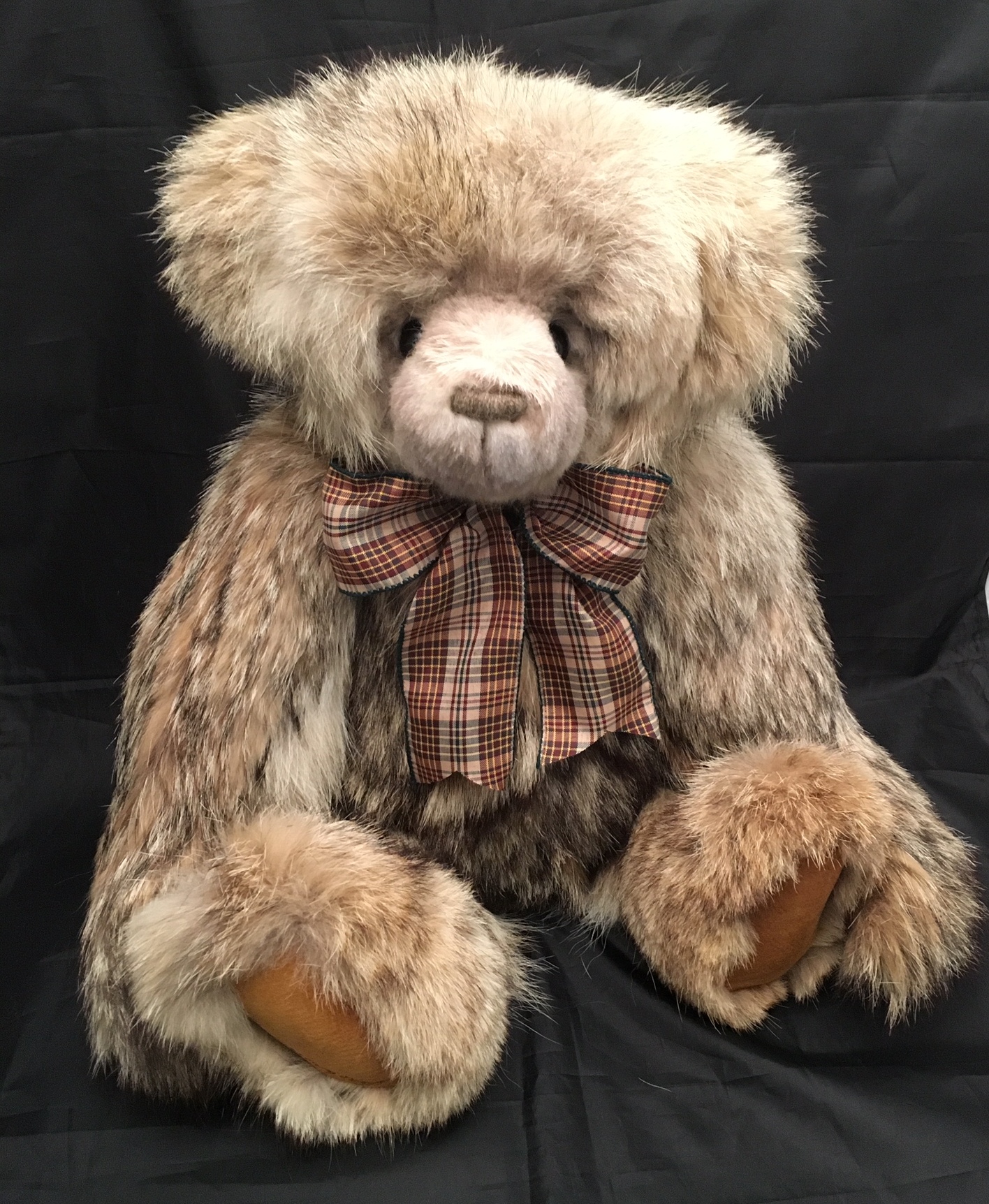 Wiley wears a satiny plaid ribbon tied in a bow around his neck because he doesn't want to hide any of his beautiful fur.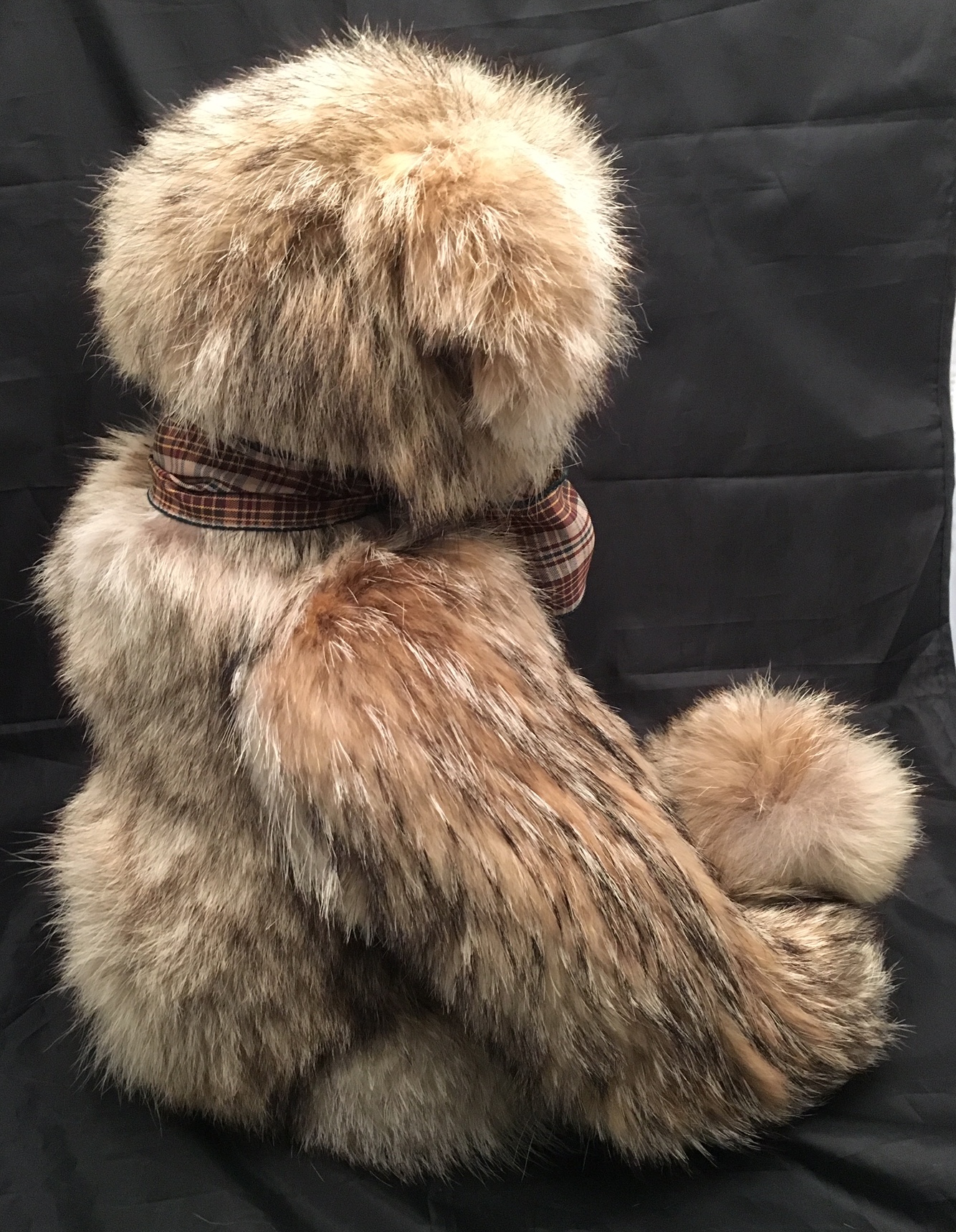 Wiley is five-way jointed, firmly stuffed with polyester fiberfill, and comes with a sewn-in tag and a removable laminated hang tag.
Such a sweet face and matching disposition ... Wiley would love to be adopted by someone who will give him plenty of hugs!
Wiley is a beautiful bear who has been created from recycled coyote fur coat that is a natural mixture of blondes, browns, gray and a bit of orange and black.
The natural colors in this wonderful coyote fur just can't be duplicated. No airbrushing or dying is needed for this bear!
He is a wonderful huggable bear and likes to take care of all the smaller bears in the den. He is a gentle protector.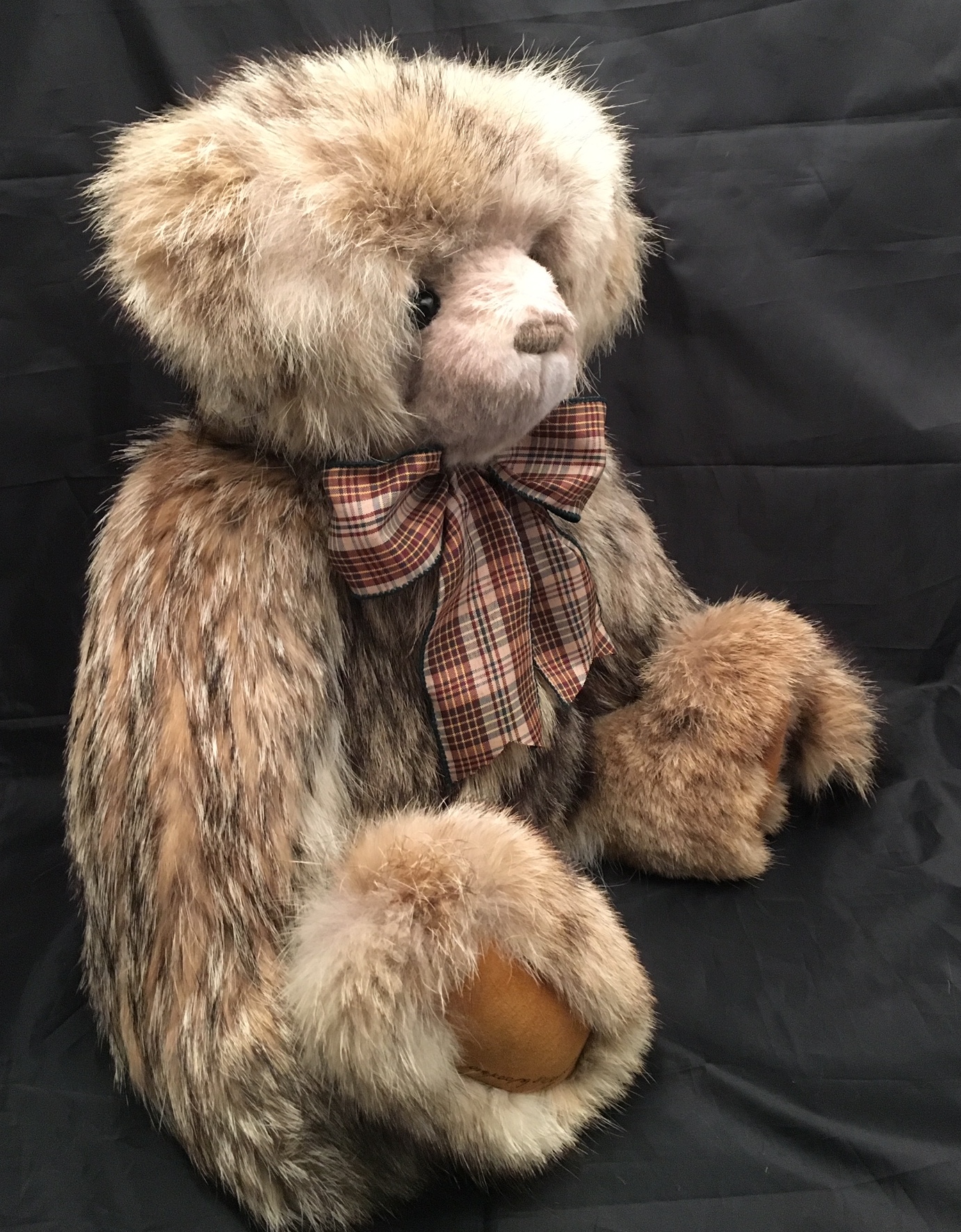 Wiley is 23" high when standing, although he prefers to sit. He has a hand-embroidered tan Perle cotton nose and pumpkin-orange suede paw pads. His big soulful eyes are black glass. Like all classic bears, he has a bit of a hump on his back.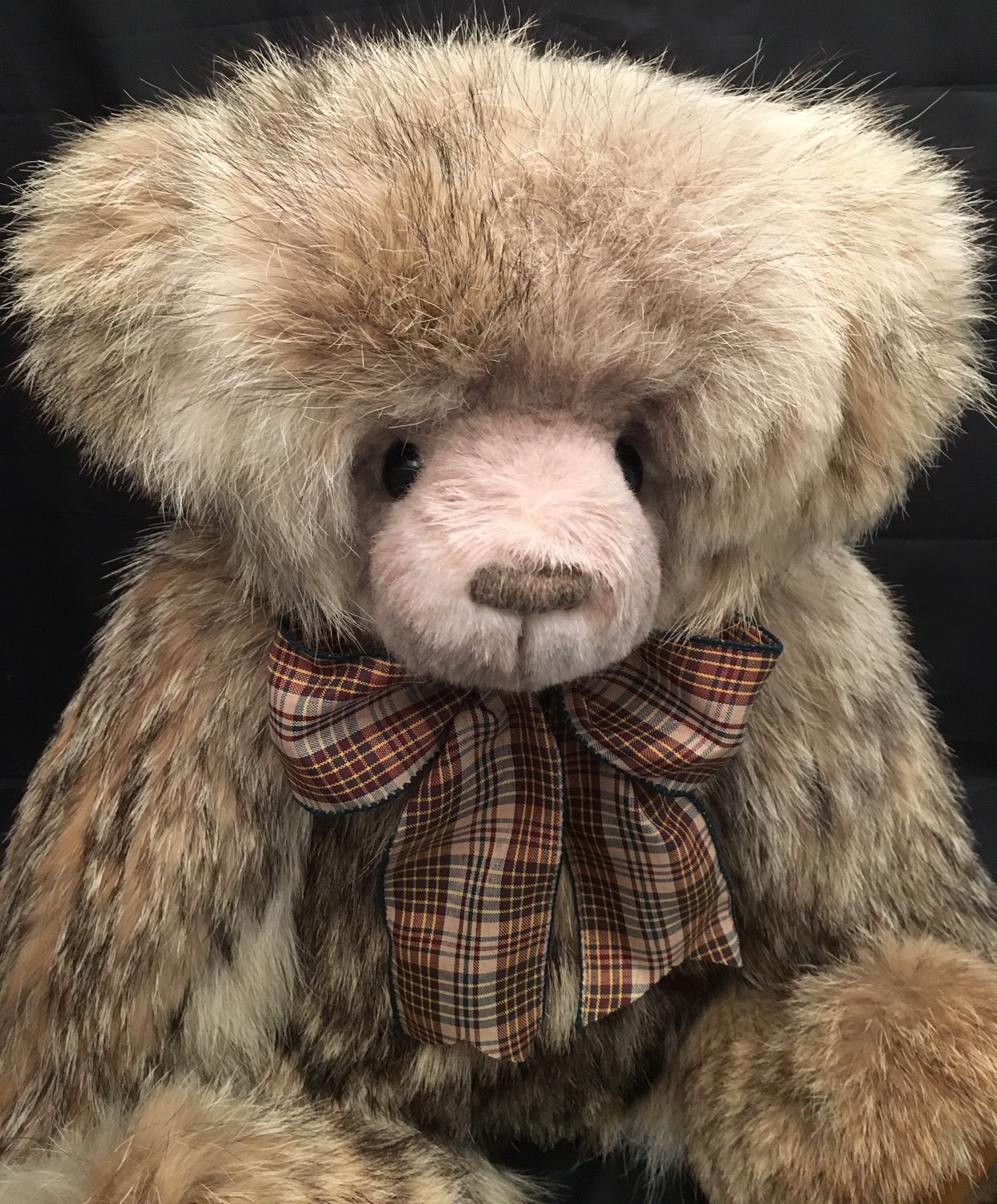 Wiley is #2 out of 3 in this size. The other two have been adopted. He is signed and numbered on his right paw pad.
$595.00
SOLD!